Fleet Maintenance & Repair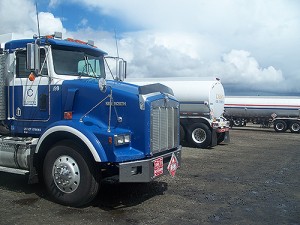 EMS provides fleet maintenance services for companies throughout Oregon. We are located in a convenient location just a few miles from I-5.
You can drop off your trucks in our parking lot and be assured that our 24/7 surveillance will keep them safe and secure. Then pick them up when the maintenance or repairs are done.
Find out more about our secure fleet parking services here.
Why should you choose EMS for your fleet services? You ultimately will lower your operating costs through regular maintenance, and improve your company's reliability on the road. We are DOT qualified and can inspect your trucks to make sure they meet DOT's standards at all times. This will result in a higher CSA Score for you.
Fleet Mobile Services
If you are a fleet customer, you can call us anytime in case of an emergency. We have 4 full-time repair trucks available, and can help you make towing arrangements too. We understand the importance of getting you back on the road with as little down time as possible.
More Truck Services
Click on any of the service items above and you will be directed to a page with more information. If you have questions or need to make an appointment, please visit our contact page and fill our our inquiry form, or call us at 541.688.6800