Mobile Fabrication Services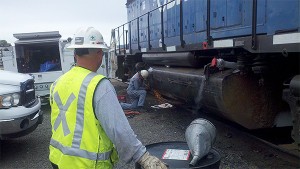 EMS offers mobile fabrication services to assist you with any of your custom fabrication needs. We work on a wide range of vehicles & equipment.
We are available for emergencies outside of our normal business hours, and can provide services to our fleet clients throughout the Pacific Northwest.
If mobile assistance cannot be provided, we can arrange for a tow back to our shop location.
More Truck Services
Click on any of the service items above and you will be directed to a page with more information. If you have questions or need to make an appointment, please visit our contact page and fill our our inquiry form, or call us at 541.688.6800