Truck Alignment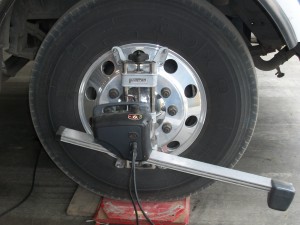 Truck alignment is an important maintenance service that ensures maximum tire mileage, handling ease, driving safety, reduced fuel consumption, and decreased driver fatigue.
Between 70-80% of heavy trucks are operating misaligned, and over 90% of the trailers they pull have serious alignment problems.
EMS uses state-of-the-art measuring equipment that give precise results.
We have a DOT qualified inspector on-site. Emergency services provided 24/7.
More Truck Services
Click on any of the service items above and you will be directed to a page with more information. If you have questions or need to make an appointment, please visit our contact page and fill our our inquiry form, or call us at 541.688.6800