Secure Parking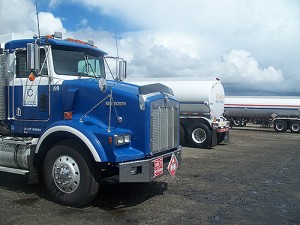 We offer secure parking as part of our fleet service, and for other customers that have trucks being repaired in our shop.
Drop off your truck/trailer and go home. You can pick it up after your truck is fixed, or you need to use it.
Benefits of our secure fleet parking:
Well-lit fenced front & back truck yard
Power gate w/ keypad entry
Tracking – individual security codes
24/7 video surveillance system
For more information about our fleet services, click here.
To contact us with questions or to set up an appointment, please fill out our inquiry form below or call us at 541.688.6800.